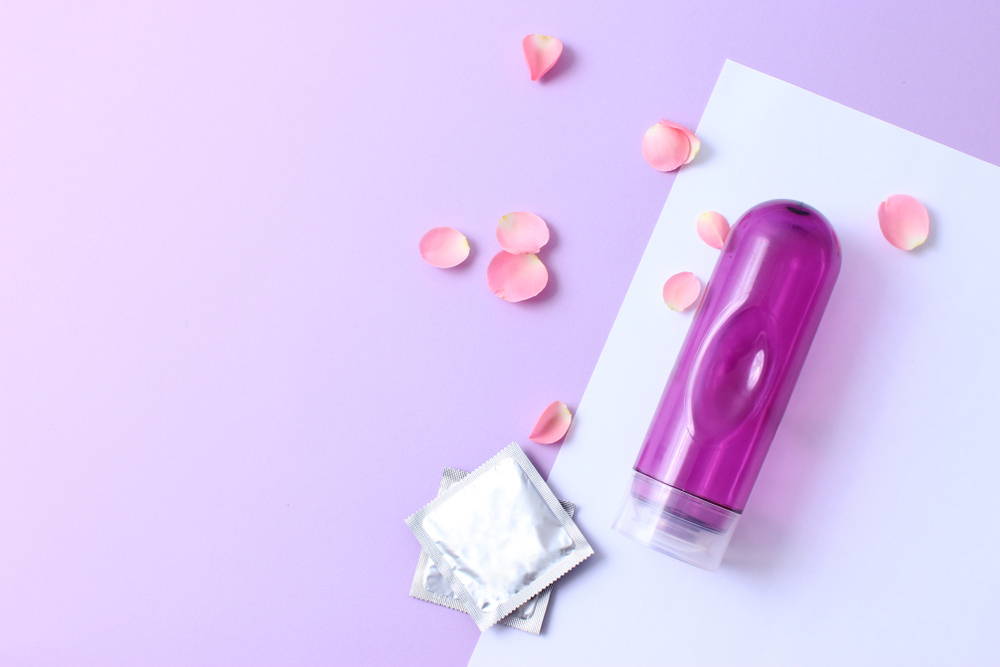 Buy anal lubes, oral sex enhancement sprays and gels, silicone sex lubes, flavoured lubes for sex, relaxing bath salts, condoms, sex toy cleaners, erotic body massage oil and pubic hair shaving gels.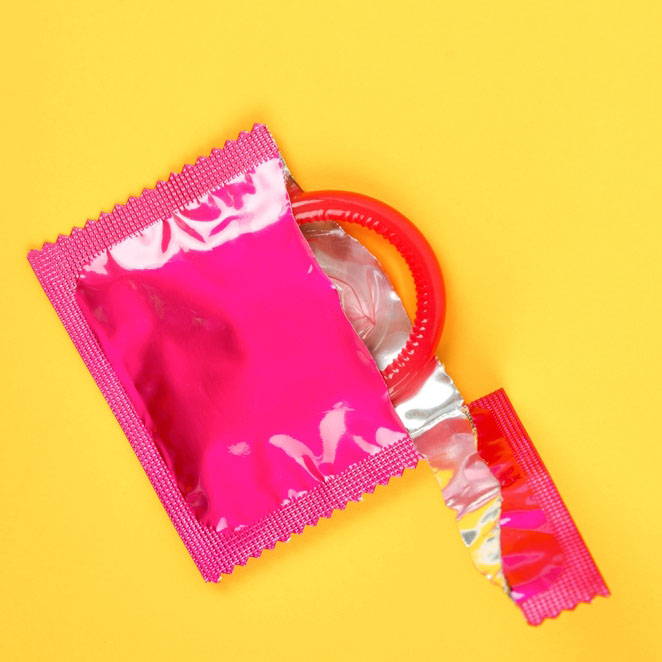 Shop Sex Lubes and Condoms
- Sex Lubricants - Anal Lube
Peaches and Screams are huge advocates of safe sex so we have a suitable range of condoms available. Our sex essentials pages do not stop there though as there is much more that can enhance sexual pleasure and increase the fun to be had with toys, partners and stimulating those sensitive areas. Our impressive range of lubricants underlines what an important role they play in the sex essentials kit.

We also have the tender side of the sex essentials range available such as massage oils and creams to help nurture the romantic and intimate bond between two people. The bedroom is not just about sexual exploration and dabbling in new breathtaking fetishes, though that is fun! It is also about establishing intimate connections, nurturing your romantic bond and escaping the world around you with someone who turns you on and satisfies your needs in everyway.
Browse our sex essentials pages for that perfect gift for the one you love to demonstrate how well you know them. Do you want to treat them to a foot massage, enhance their confidence and their dominance in the bedroom with an enlarger, increase their sexual pleasure with a gel or spray or try something new and thrilling with the application of a little lube? Whatever you decide we have the sex essentials to make your ambitions come true.
Helpful Information:
All of the products in our sex essentials range have been tested to ensure that their ingredients are safe to use. If we cannot get written confirmation from our suppliers that they are safe we will not sell them.
BUY CONDOMS, ANAL LUBES, ORAL SEX ENHANCEMENT SPRAYS AND GELS, SILICONE SEX LUBES & FLAVOURED LUBES FOR SEX ONLINE
If you are going to build a firm reputation as a queen or master of the boudoir then you must take a spin around Peaches and Screams online shop and load up on Bedroom Essentials. No bedroom is complete without a tantalising collection of lubes. That KY Jelly or KY Liquid needs a few more companions. Shop at Peaches and Screams for the best in erotic body massage oil, Anal Lubes, Oral Sex Enhancement Sprays and Gels, Silicone Sex Lubes and Flavoured Lubes for Sex. Santa needs his elves you need well-chosen Bedroom Essentials to help you on your journey of sensual glory. We have luscious Sex Creams, Oils and Gels for your smooth penetration pleasure. To raise the temperature we also stock Warming Lubes. Many people have gone organic and we cater for them with our Organic Lubes. We love that you always want to be prepared for amorous trysts so we have it all ready for you to browse and buy. To complete your Bedroom Essentials buying spree you must add to your shopping cart condoms from our exciting range. For the realistic feel we have Ultra Thin Condoms and to rev up the engine we have ribbed Condoms. To satisfy your naughty racy side we have a great collection of Novelty and Trojan Condoms. Your lubes and condoms are delicate and should be treated with care. Store them in a cool dark place and replace any of your Bedroom Essentials past the use by date. Keep in a secure place out of reach of children. To make your life even easier we also stock easy to use Sex Lube Applicators. After every use sanitize and clean your lube applicator. For health and hygienic reasons we suggest that you refrain from sharing your lube applicator. Always have an adequately stocked cabinet of Bedroom Essentials. Jazz up your bedroom. Preparation is the key to the most ecstatic sexual orgies. A well-lubricated tunnel will be more welcoming to a neatly sheathed dong. A hot and wet vagina will gratefully and hungrily clamp around a cock wrapped in a glowing or ribbed condom. If novelty is your fantasy then we will not disappoint with our wide range of fun-filled Novelty Condoms. Put a smile on the tip of his cock with some of our condoms with smiley faces. Bedroom Essentials give you the confidence to try out new things and find new ways of foreplay, masturbation or of reaching orgasm. Try our amazing masturbation Lubes for that alone time or even for mutual masturbation. Romance is always in the air but sometimes all it takes to bring it into your bedroom is a good selection of Bedroom Essentials. Our stunning condoms and lubes will have your lover panting with lust and raring to go. You have the saucy lingerie and the naughty nipple pasties now add our Bedroom Essentials to tease and induce passionate sensations as well as feed your fantasies. Peaches and Screams have thoughtfully put together ravishing Bedroom Essentials for an amorous journey of hedonistic pleasures. Every discerning sexually active man or woman must add these bedroom Essentials to their sexual repertoire. Set the bedroom alight, switch on that sensuous music, dim the lights and slow dance and build up your lover's throbbing desire. You have the essentials now turn on the tap and have fiery hot sex. Drive your partner insane with desire. Stay lubricated and play safe buy your Bedroom Essentials from Peaches and Screams. Bedroom Essentials give you the power to dazzle and stimulate use it. Join our UK-based online forum, Bedroom Talk with Peaches and Screams where you can post questions or share your experiences and chat with our supportive online community.

In this category you will find a lot of different sex accessories. Everything you can think of from condoms, batteries, to lubricants to aphrodisiacs and even hygiene products!

These sexual accessories are great for any occasion. If you're looking for something to add in your foreplay, then this is definitely the category to browse.

- Batteries
- Condoms
- Aphrodisiacs
- Hygiene products
- Vibrator cases
- Body paint and sauce