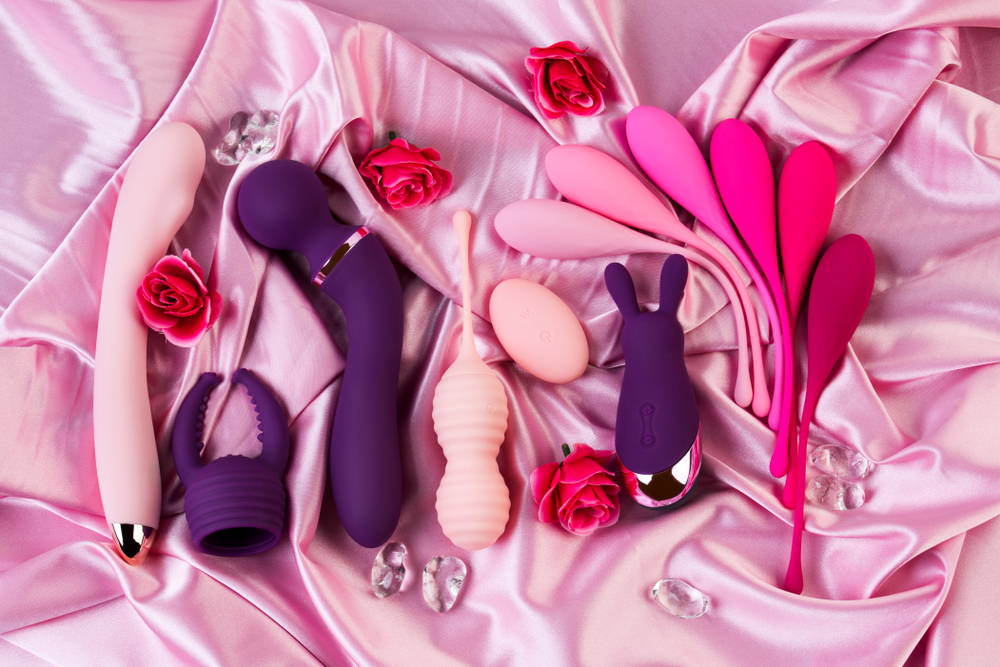 Sex can play a key role in an adult's overall well-being, from mind to body, and experts have backed up these claims. Our sex toys will help you achieve maximum pleasure for both solo and partnered play. We have one of the largest ranges of sex toys; so we're sure you'll find what you're looking for!
First and foremost, fingers, mouths, and genitals can offer great satisfaction behind closed doors. But the best sex toys will make the game a notch higher to give you maximum sensations. Secondly, it can be intimidating to introduce adult sex toys to your partner, especially if you are unsure how they will take them. Therefore, if you plan to use sex toys with your partner, start talking to your partner about sex tools to gauge their reaction. Chances are, your partner may not agree with your opinion in the first place since they will feel like they are not enough for you. It is right for them to decline.
If they agree to try sex toys, start discussing which type of sex toys to start with. Let both parties understand the importance of sex toys before shopping. Therefore, whether you are looking for sex toys to spice up your sex life during solo play or couple sex, here are the main types of adult sex toys to purchase for a change.
Fulfilling your sexual fantasy using the right sex toy that hits your sweet zones can elicit extreme pleasure. That said, here are the popular sex toys that every naughty woman should try have on her nightstand:
Finger Vibrators
For those who want to get their fingers involved in masturbation, finger vibrators will turn their fingers into orgasm machines. Sex toys for females are not only meant to be held but also to be worn around the fingers or hands. Therefore, these finger vibrators will give the best solo play. All you need is to put it on your finger and turn on the vibrations. Place it on your desired point, either clitoris or nipple, and wait for the moment.

Bullet Vibrators
Bullet vibrators are the best sex tools for first-time users who want to experience a new stimulation version. They are smaller in size and lighter, making them ideal to use anywhere. You should not be at home to satisfy yourself; use these discreet vibrators even in the office or when traveling. Most bullet vibrators are wireless and use batteries, while others are wired to be connected to the electric source.
Butterfly Vibrators
They may look like butterflies, but they do not hurt. Butterfly vibrators are also one of the women's favorite because they discreetly stimulate the vaginal both from outside and outside. Some butterfly vibrators come with straps to be worn anywhere without raising the alarm when worn under the pants. They also have a silicone penis that enters the vaginal while the eyes and wings vibrate against the clitoris.
Clitoral Vibrators
The clitoris is the primary erogenous zone for any woman. While there are several types of orgasms, including clitoral, vaginal, anal, combo, and other erogenous zones, clitoral stimulation remains the only part that will give multiple orgasms.
No wonder clitoral adult toys are the most purchased sex toys in the industry. Clitoral vibrators come in different designs; thus, your choice should be driven by your sexual fantasies and the experience level. However, focus on the sex toys that will give maximum clitoral stimulation for mind-blowing orgasms.
Dildos
There are also different versions of female dildos, such as G-spot, suction cup, anal, and duo penetration dildos. Most dildos offer penetrative stimulation, which is the common way for solo masturbation.
Whether you are looking for vaginal or anal penetration, the choice of a dildo is primarily determined by your sexual fantasies, the size, and the toy's materials. However, remember to apply enough sex lube on the dildo before inserting it in any of your orifices. Luckily, you can use the dildo for solo play or with your partner for couple sex.
Although many believe that adult toys are only for ladies, men need these essential tools to spice up their games. Here are the best sex toys for men you can find;
Male Masturbators and Vibrators
Whenever you are alone as a man, there is an erotic feeling that runs through your mind leaving you aroused. You can turn that imagination into reality by using these male masturbators and vibrators that not only do the masturbation but also intensify orgasms. All you need is to put your penis inside the device and turn it on, whether you have a hard-on or flaccid. The toy will wake up your manhood and switch it to the mood for solo orgasms.
Blow Job Toys
Those who like getting sucked by their partners can also get the same feeling from these exclusive blowjob toys and shop adult sex toys from Dimepiece LA. Blow job devices are designed in women's mouths with lips and tongues made from safe silicone, TPF, or rubber material. Use the lube to warm up the toy in your hands to give warm and close-to-realistic sensations.

Cock Rings
The joy of using male sex toys is that they intensify orgasms and prolong erection. If you have erectile dysfunction issues, cock rings will help you have a prolonged erection for maximum satisfaction. Additionally, men are more confident if they can give their women the desired satisfaction and orgasms; hence the best way to achieve this is by using a cock of the right size.
Penis Sleeves
Penis sleeves also play a vital role in the bedroom by extending and making the penis bigger and stimulating the organ for intensified orgasms. You can also use the penis sleeve with your partner by putting in your penis and have sex. Your partner is highly stimulated, especially when using vibrating sleeves, making it more erotic sex than ever.
Prostate Massagers
Men can also have an anal orgasm by using prostate massagers during solo play or couple sex. prostate massagers are unique devices designed to reach and stimulate the prostate glands when inserted in the butt. However, use enough anal sex lube and combine the prostate massagers with other masturbators for maximum pleasure.